Dear Boston Hockey Blog readers,
A few weeks ago this past year's reporters Jonathan Sigal and Shelby Reardon graduated, and Nick Frazier returned from his semester abroad in London.
Unfortunately Nick will not be returning to cover the 2017-18 hockey season, but two new writers, Liam O'Brien and Nikki Havens, are excited to bring you the best coverage of BU men's hockey. Through updates on the games (whether it's Twitter, the live blog, or articles), the annual hockey preview edition, and much more, we hope to bring you another year of great content about Coach Quinn and the Terriers.
We hope you all have good summers, possibly catch a bit of the Stanley Cup playoffs for some BU hockey alum action, and are ready for another great season of hockey.
Below is a little bit about each of us before we begin posting content this summer. Get ready for lots of updates about the 55th NHL entry draft, which takes place on Friday, June 23!
Liam: Liam is a rising sophomore in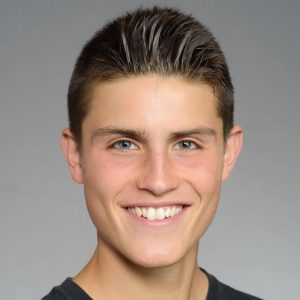 Boston University's College of Communication with the goal of majoring in journalism. Despite being born in Philadelphia, he spent the majority of his childhood growing up just outside of Boston in Newton, Massachusetts. 
A close proximity to the city fostered a considerable passion for Boston sports, making Liam an avid fan of the Celtics, Patriots, and Red Sox. Due to the fact that he has never hit the ice for a session of skating, the only hockey that took place in Liam's early days was the occasional Stanley Cup Final game on television. However, the Bruins' sensational run to a Stanley Cup Final championship in 2011 fostered an appreciation for the game. This was only heightened by Boston's run to another Stanley Cup Final two seasons later and a bucketload of evenings spent supporting the Terriers at Agganis Arena in his freshman year at BU.
Now, Liam considers himself a fan of the game and is looking forward to covering the Terriers as they seek out a trip to the Frozen Four.
Nikki: Nikki is also a rising sophomore in the College of Communication and intends on majoring in journalism. She is from a small town in the East Bay of San Francisco, but moved to Hong Kong during high school because of her mom's job. Ever since moving to a large city, she knew she wanted to go to a school with the same atmosphere and she loves Boston so BU was the perfect fit.
Growing up Nikki did not have a large passion for hockey; however as soon as she stepped foot in Agganis Arena, her love of hockey grew like a wild fire. Last semester, she covered the BU's women's hockey and men's lacrosse teams, and this coming semester, she will serve as an Associate Sports Editor alongside Liam.
The Boston Hockey Blog can also be found on Facebook and Twitter so please like/send us a follow if you don't already! Feel free to send Liam and Nikki a follow, and look at some of the articles Nikki and Liam have written in the past for The Daily Free Press.