The Boston Hockey Blog of the Daily Free Press is the leading media outlet for Boston University men's and women's hockey. We have provided elite coverage of BU hockey since 2009, becoming the go-to source for breaking news, game reports, and in-depth analysis of all things BU.
FOLLOW ALONG: Twitter @BOShockeyblog and Instagram @boston.hockey.blog
Caroline Fernandez
Caroline is a senior in the Questrom School of Business, studying Marketing and International Business. An active follower of Terrier Hockey, Caroline has spent the last three years working for the BHB and can't wait to continue for her last year at BU.
Although she's a New Yorker, Caroline was born in Boston and leaves her loyalties with the state of Massachusetts. To her family's dismay, she chooses Boston over any of the professional New York sports teams. 
Caroline is so excited to get back into the press box to cover the 2022-23 season and welcome in a new era of Terrier Hockey with the Boston Hockey Blog.
Belle Fraser
Belle is a junior in the College of Communication majoring in journalism. Along with her work for the Boston Hockey Blog, Belle is the "Off the Post" NHL columnist and past associate editor of the sports section for the Daily Free Press.
She is now covering Hockey East for College Hockey News, is a hockey reporter for BUTV10's "Terrier Nation" and has appeared in the Boston Globe writing about high school hockey. 
Born and raised in New York, Belle is a die-hard Rangers fan and has held strong to her loyalties while living in Boston. Entering her third year on the blog, she cannot wait for another season of Terrier hockey.
James Garrison
James is a sophomore journalism major in the College of Communication. In addition to writing for the Boston Hockey Blog, James covers various sports for WTBU Sports and does both color and play-by-play commentary for Men's and Women's hockey games. James also covers the Boston Bruins for bruinsdaily.com and boston.com. 
In high school, James did radio play-by-play and color commentary for a variety of sports including hockey, baseball, softball, and lacrosse. As a Massachusetts and Boston area native, James grew up playing AAA hockey and is a die-hard Boston sports fan and grew up coming to BU hockey games as a kid. 
After a great year getting to cover college hockey his freshman year, coming back to the blog was a no-brainer for James and he can't wait for the season to get going. 
Mark Fraenkel  
Mark Fraenkel is a sophomore in CAS studying Political Science. Originally from Newton, MA, Mark is a huge Boston sports fan and has a passion for college athletics. In addition to writing for the Boston Hockey Blog and the Daily Free Press Sports Section, Mark also serves as a Public Address Announcer for various BU teams. 
Mitch Fink
Mitch is a sophomore studying journalism in the College of Communication. He was sports editor of The Daily Free Press last spring, and covers high school sports for The Boston Globe. 
Mitch played one season of Mini Mites hockey as a second-grader before realizing the NHL wasn't in the cards. Since then, he has focused on cheering on the Boston Bruins and, more recently, BU. He's from the New York City area.
He can't wait to get in the press box and cover the Terriers!
Brian Foisy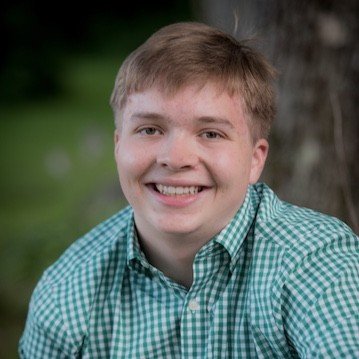 Brian is a junior journalism major and film and television minor in the College of Communication. He previously worked as a sports reporter, opinion columnist, and co-opinion editor with the Daily Free Press. He writes as a contributor for the Chowder and Champions FanSided Boston Sports Blog.
Brian is from Maine (but has no allegiance to the Black Bears) and is a huge Boston sports fan. Go Terriers!
Gracie Davenport 
Gracie is a sophomore in the College of Communication majoring in journalism and advertising. After covering Terrier hockey for WTBU Sports last season, she is excited to get started with the Blog this year. 
In addition to her hockey coverage, Gracie also covers BU Field Hockey for WTBU, writes features for The Daily Free Press Sports Section, helps produce BUTV10's bi-weekly show "Offsides," and does graphics for BU Women's Hockey games and BU Sports Business Club.
Raised in Illinois, Gracie is a die-hard Blackhawks fan and cannot wait to watch all the recent Terrier alums play in the Windy City.